Hamas called Tuesday's Gaza hospital strike "a horrific massacre," saying it was caused by an Israeli strike.
This catastrophe, at Gaza Hospital, came hours before President Biden boarded Air Force One for Israel, and it increased the possibility of America's involvement in Israel's crimes.
This inhumane crime becomes more painful when, according to the confirmation of the Palestinian Ministry of Health, all the victims of the barbaric Gaza hospital strike by the Zionists on the Hospital in Gaza were "civilians".
More than three thousand civilians were killed and thousands were injured.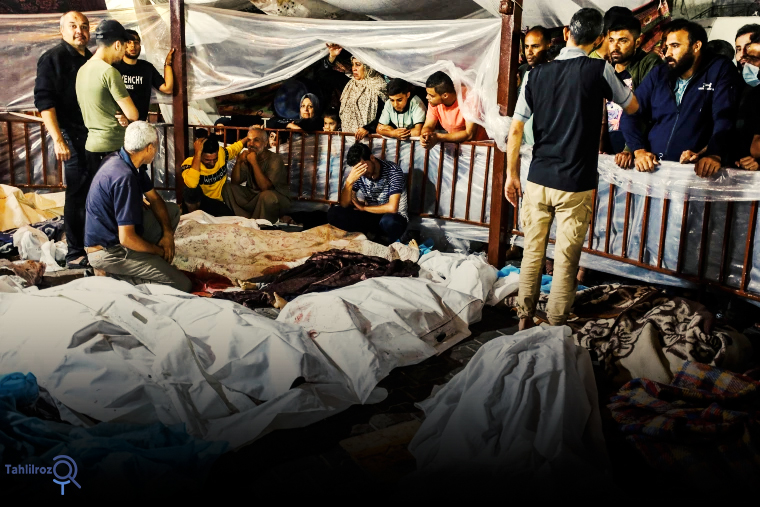 Gaza hospital strike, conducted by Israel's number 1 supporter
Undoubtedly, the biggest supporter of the unprecedented killing of the Palestinian people in the past eleven days has been the Biden administration.
This support is to the extent that the Hebrew-language newspaper "Yediot Aharonot" recently reported that Washington is commanding the current war in Gaza instead of Tel Aviv based on its interests in the region.
In this regard, the media of the Zionist regime announced earlier that Antony Blinken, the US foreign minister, traveled to the occupied territories in an unprecedented act and even participated in the meeting of the war council of this regime.
Also, Channel 12 of the Zionist regime, referred to Biden's trip to the occupied territories in the shadow of the continuous attacks of the Zionist regime on Gaza, which takes place at the height of the Al-Aqsa storm operation of Hamas and the killing of innocent Palestinian people in Gaza, and emphasized that this trip is more to show Washington's constant support given to Tel Aviv, and along with the visit of US Secretary of War Lloyd Austin and Foreign Minister Anthony Blinken, who has visited the occupied territories twice in recent days, which emphasizes this supporting role.
The American Wall Street Journal also announced that the bomb that attacked the Baptist hospital in Gaza was the American MK-84 bomb.
The MK-84 bomb is a multi-purpose free fall bomb made by the United States that weighs about one ton and has a very high destructive power.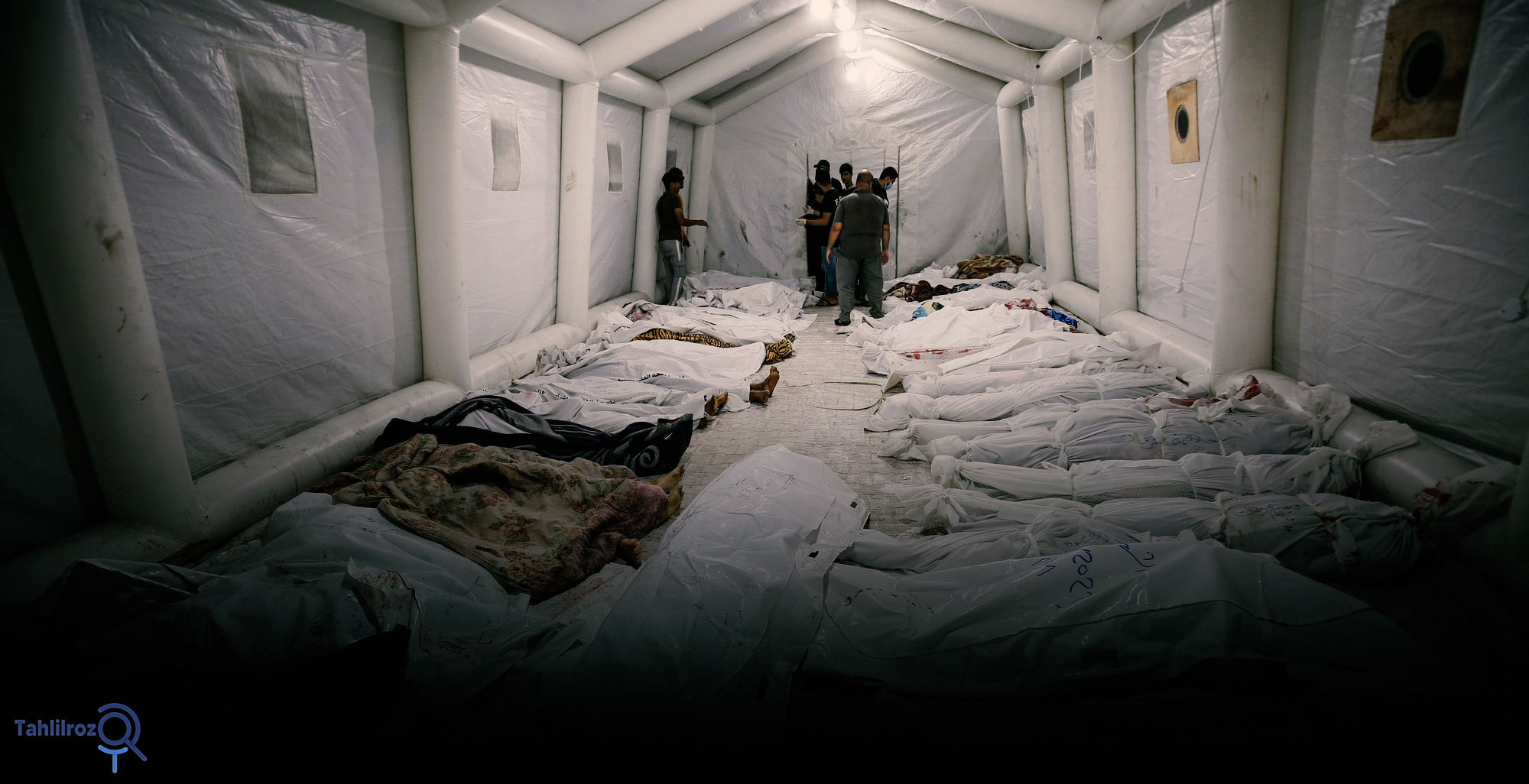 The US and Israel have long been killing civilians looking for genocide. They do not care about rules of war, they just seek for bloodshed.
The attack on the hospital was horrific, inhumane and shocking, but it stirred up global emotions and will initiate a global alliance to destroy Israel and its American masters.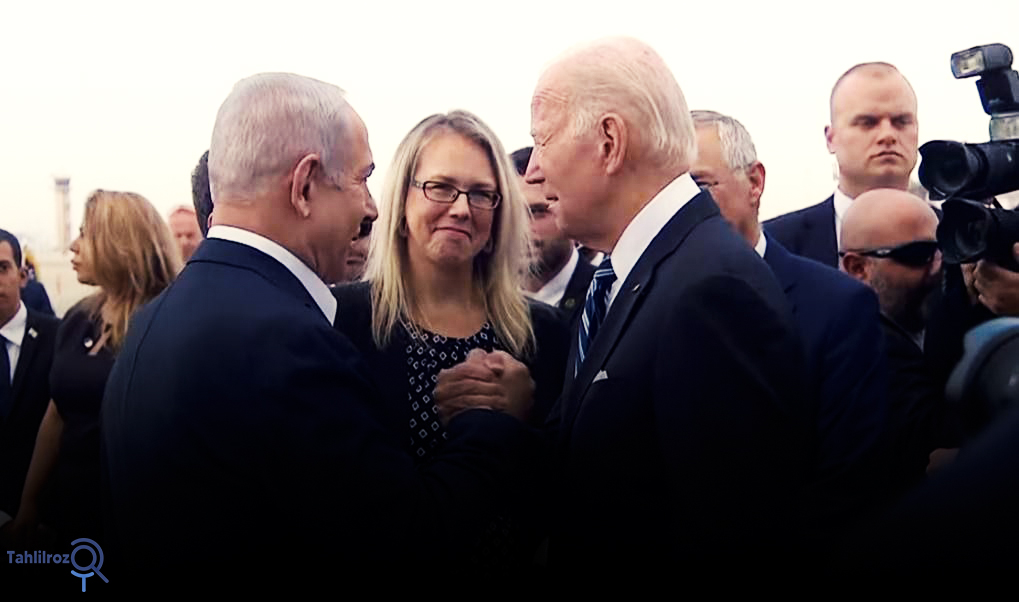 Mohsen Shahrafiee