Taliban leader Eid message, A message of contradictions
?By Mohsen Shahrafiee
Mullah Hibatullah Akhundzada, Taliban's reclusive leader, who never appears in public, gives a message at the verge of every Eid. Now as we are getting close to Eid al-Adha, Taliban leader's Eid message has faced a lot of oppositions and discussions.
Another Taliban Leader Eid message, another challenge
In Taliban leader's Eid message on Sunday, it is claimed that his government has taken the necessary steps for improving women's lives in Afghanistan,
Akhundzada, who is an Islamic scholar, hardly ever appears in public or leaves the Taliban heartland in Afghanistan's southern Kandahar province. He has surrounded himself with other religious scholars and allies who oppose education and work for women.
Taliban leader Eid message has raised lots of reactions in Afghanistan, where women are banned from public life and work and girls' education is severely curtailed.
Key points in Taliban Leader Eid message
The supreme leader of the Taliban has said in his Eid message: "Under the rule of the Islamic Emirate, the Islamic system has been established, the Islamic Sharia law has been implemented, and concrete steps have been taken to strengthen the religious centers. Reforms are underway in law-making, governance, judiciary, economy, culture and other related fields. These are the goals and values for which we have fought and made great sacrifices."
In other part of this message, he has claimed that the independence of Afghanistan has been restored once again, brotherhood and national unity have been strengthened, all kinds of prejudices have been eliminated, and all borders are strictly defended and protected.
https://twitter.com/Zabehulah_M33/status/1672840944238964736?s=20
What is questioned in Taliban Leader Eid message
Something that draws attention and confusion in Taliban Leader's Eid message, is claiming protection of women's rights. This claim is despite the fact that Afghanistan is the only country in the world where women are deprived of education, work and free movement.
Lots of reports and statistics prove that girls' education after the sixth grade is banned and Afghan women are deprived of attending public life and work, especially for nongovernmental organizations and the United Nations.
Akhunzada's claim makes Afghans and everyone speechless as the UN just warned the Taliban that restrictions on women and girls make recognition of the Taliban government "nearly impossible".
He also mentioned that Economic collapse was prevented as a result of Islamic Emirate's wise measures. This claim is also impossible to believe. According to a recent UN report, in 2020 the number of Afghans in poverty was 19 million compared to 34 million now, which shows a 15 million increase.
An estimated 97% of the population is currently under the poverty line and over half the population of 36 million people need immediate humanitarian aid. So, what kind of economic progress is he talking about?
Any believable and justifiable point in Taliban Leader's Eid message?
In foreign policy, the Taliban Leader Eid message has addressed two issues. Firstly, the Islamic Emirate wants to have good and constructive political and economic relations with the whole world, especially Islamic countries, and secondly, if the Taliban government does not interfere in the internal affairs of other countries, it does not allow others to do so, and it prevents other countries from interfering and giving guidance.
He also mentioned two specific cases of Palestine and Sudan, which shows his positive view in these cases apart from any other discussion. By condemning and condemning the actions of the Israeli regime against the Palestinian people, the Taliban leader asked other countries to fulfill their obligations in order to prevent it.
He also requested the people of Sudan to put aside their differences and run their country jointly.
Along with this, the Taliban leader emphasized on the unity of the Muslim Ummah and considered it the only way to neutralize the intrigues of biased and divisive circles.
These points might be the only praiseworthy comments in Taliban Leader's Eid message.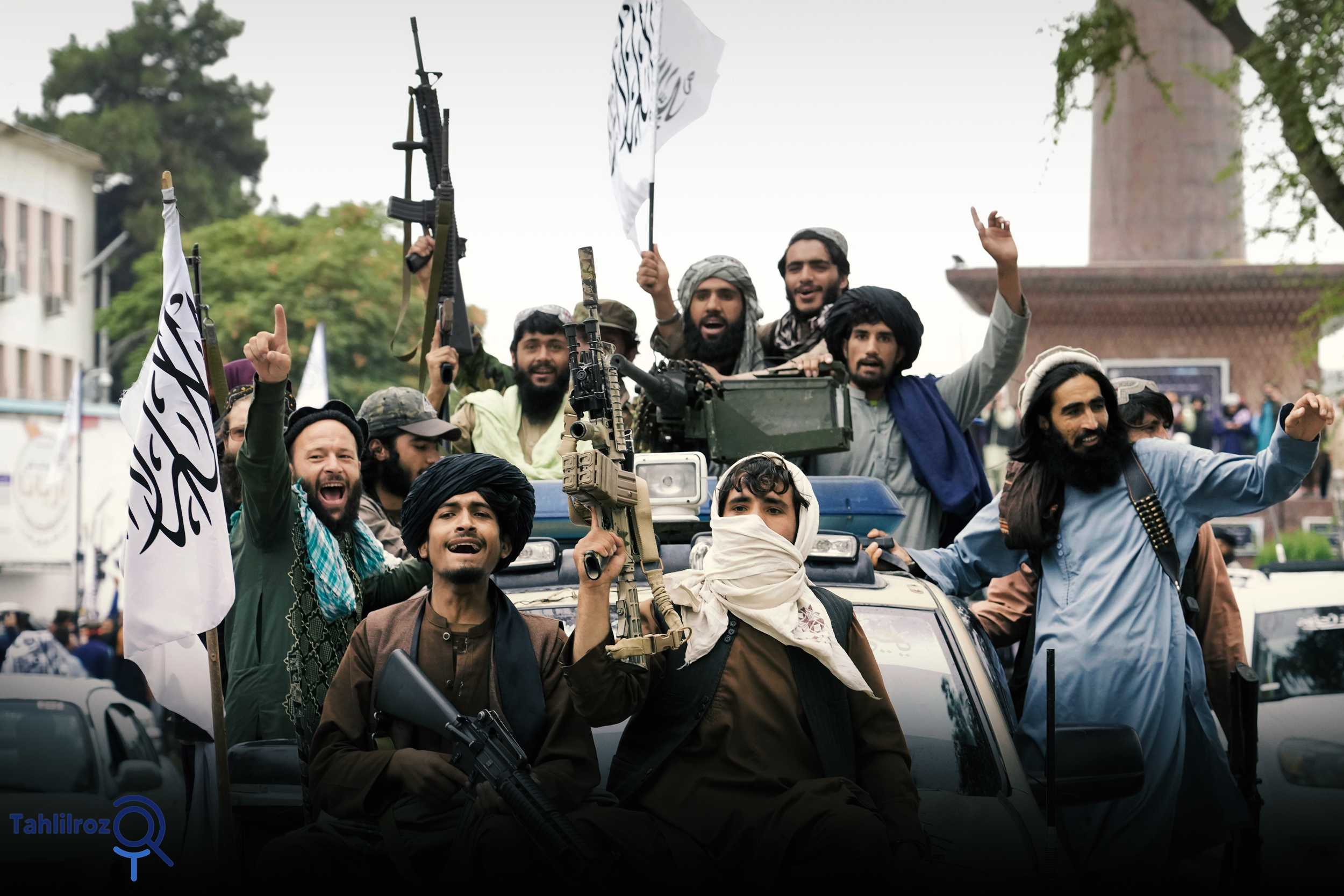 The message of nothing but trivial things
All in all, it can be concluded that the Taliban leader just focused on some not so important points and crucial matters such as the basis and legal frameworks of the government, the formation of an inclusive government, how to interact with the opposition and the issue of securing the right to education and work for women, on which the internal and external legitimacy of the system depends, were completely neglected in this message.
This it totally the opposite of what is expected from a supreme leader who claims ruling under the Sharia law.
Mohsen Shahrafiee, is an Analyst of Afghanistan's issues