Today (Monday, June 12) is the International day against child labor. In the 1959 Universal Declaration of the Rights of the United Nations, it is stated that children should be protected against any neglect, cruelty and exploitation, and before reaching the appropriate age, they should not be allowed to be employed in work that affects their physical and mental health or their education. But who cares?!
Millions of girls and boys around the world are affected of child labor and every year, numerous events are held around the world on June 12 to mark this day and call attention to the problem.
But the growing number of Child Laborers show that these events are almost useless and ineffective.
Afghanistan facing child labor
Afghanistan in one of the poorest countries that is suffering from this phenomenon. Child labor in Afghanistan is drastic. the growing poverty of Afghanistan has increased the number of child laborers in Afghanistan.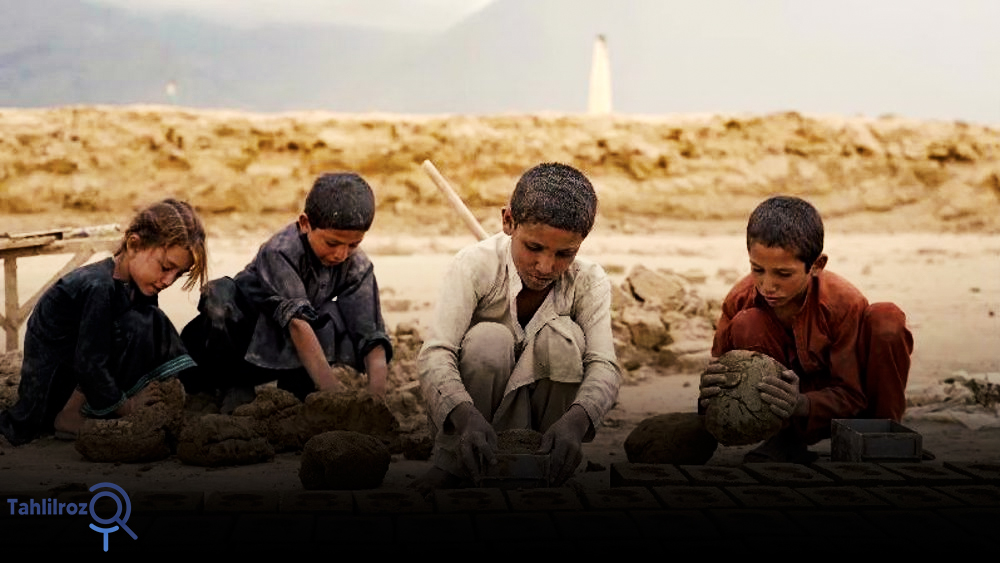 World Food Program (WFP) and child labor
On World Day Against Child Labor, WFP says it is raising awareness about ending child labor in Afghanistan and around the world. This organization tweeted that the organization is trying to put an end to this destructive thing in the country in various ways.
But we should wait and see what they really do to solve this problem.
Child labor in Afghanistan
More than 1 million children work in Afghanistan, where increasing poverty is destroying people and millions are on the brink of starvation. Many child laborers polish boots, wash cars, beg in the streets, or work in mines. But the important point is that neither international agencies nor the Taliban government is doing anything to stop this trend.
It is believed that the Taliban's severe restrictions on female employment, including a ban on women working for local and foreign NGOs, have also contributed to the rise in child labor.
We are all tired of slogans. Afghan child labor need practical actions to solve the problem. Words might be powerful, but not as powerful as taking an action.
If things go on this way, there is no doubt that the number of Afghan child laborers will increase. Children who are supposed to make Afghanistan's future. But with this situation, it is far-fetched…
Mohsen Shahrafiee, Analyst