Beside the aspect of Islam and religious obligation, Hajj ritual is a manifestation of knowledge, purity, fraternity and brotherhood among the Muslims of the world, which contains unique and meaningful messages. It is an opportunity for the truth of living, true Islam and the true expression of religion between Islam and Muslims.
Of course there are lots of articles out there about how Hajj ritual as a Muslim pilgrimage is done, this article will look at its value.
Hajj ritual and Islamic love
In the magnificent Hajj ritual, Muslims from all over the world, regardless of their color and race, go to Mecca and understand the essence of love.
Wow, what a ritual! It is an act of worship. Hajj is a school for purifying soul and spirit, ascension towards the perfection of faith, renewing the covenant with the Lord and somehow, a new birth of man.
Hajj ritual and the message of brotherhood between Muslims
Undoubtedly, Hajj is one of the most meaningful ceremonies and besides individual messages, its most important message is unity and brotherhood among Muslims.
There is no difference between Muslims, whether they are Afghan or Arab, Iranian or Iraqi, Bahraini or Tajik, whether they are white or black.
Everyone circumambulates the same Kaaba, (This is called Tawaf) and worships the same God, they follow the same Qur'an, they follow the instructions of the great Prophet of Islam, the Prophet Muhammad. What a magnificent unity!
This should be the biggest message to the Muslim world on a larger scale and at the political and national levels that the enemies, from the U.S to Europe, have only one goal in their actions like terrorism, and that is to defame Islam and destroy Muslims.
We can clearly see that countries like Afghanistan, Syria, Iraq, Bahrain, which are Islamic countries, have somehow faced and suffered from the interference of the U.S and the West, So there is a need for unity among Islamic countries and Hajj can make this unity.
The Holy Prophet (PBUH) said about Muslim brotherhood and helping each other: "A Muslim is a brother of a Muslim, he never oppresses him, does not stop helping him, and does not leave him alone in the face of bad events."
Or in the Holy Qur'an, in which God Almighty said: اِنَّمَا الْمُؤْمِنُونَ اِخْوَة. Believers are brothers.
So without a doubt Islam is the religion of brotherhood and this ritual is the best symbol of peace and friendship among Muslims, which should be implemented on a larger level.
Countries should join hands and neutralize conspiracies against the Islamic world.
Sending Afghan pilgrims
Officials of the Ministry of Hajj and Endowments of the Taliban announced that Afghan pilgrims were transported to Mecca this year through Kabul, Kandahar, Mazar-e-Sharif and Herat airports.
Previously, the Ministry of Transportation and Civil Aviation of the Taliban government said that it will transport up to 30,000 Afghan pilgrims during this year's Hajj ceremony.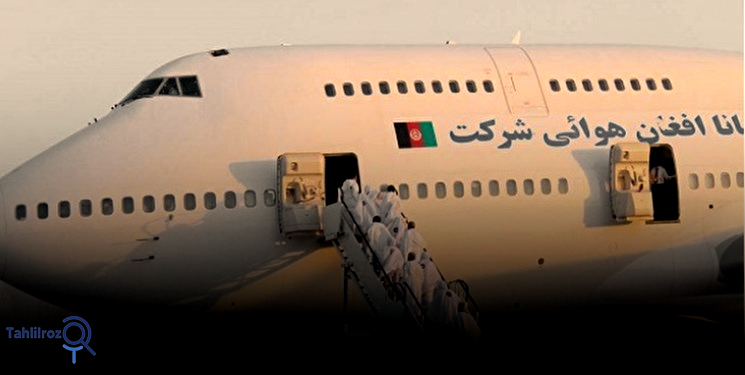 It is said that a number of Afghan immigrants who are present in Iran and Pakistan also entered Mecca to perform Hajj rituals. Mohammad Aslam, the foreign official of Afghan pilgrims in Mecca, told the media that this year, 1000 quotas were given to Afghan immigrants in Iran and Pakistan, of which 500 were selected from Iran and 500 from Pakistan based on drawing.
Hajj ritual and other opportunities
Hajj ritual has given another opportunity to Muslim countries and considering that peace has been established between Iran, Syria and Saudi Arabia, this can be influential and important for many people and provide the opportunity to include all the Muslim countries of the world in this year's Hajj.
Afghanistan, Iran, Saudi Arabia, Iraq, Syria, Lebanon, etc. should have a single message, and that is against Israel and its master the U.S. The freedom of Palestine should be the principle. The Muslim world must raise their voice for the freedom of Quds.
Elyas Ahmadi is an Afghan political analyst